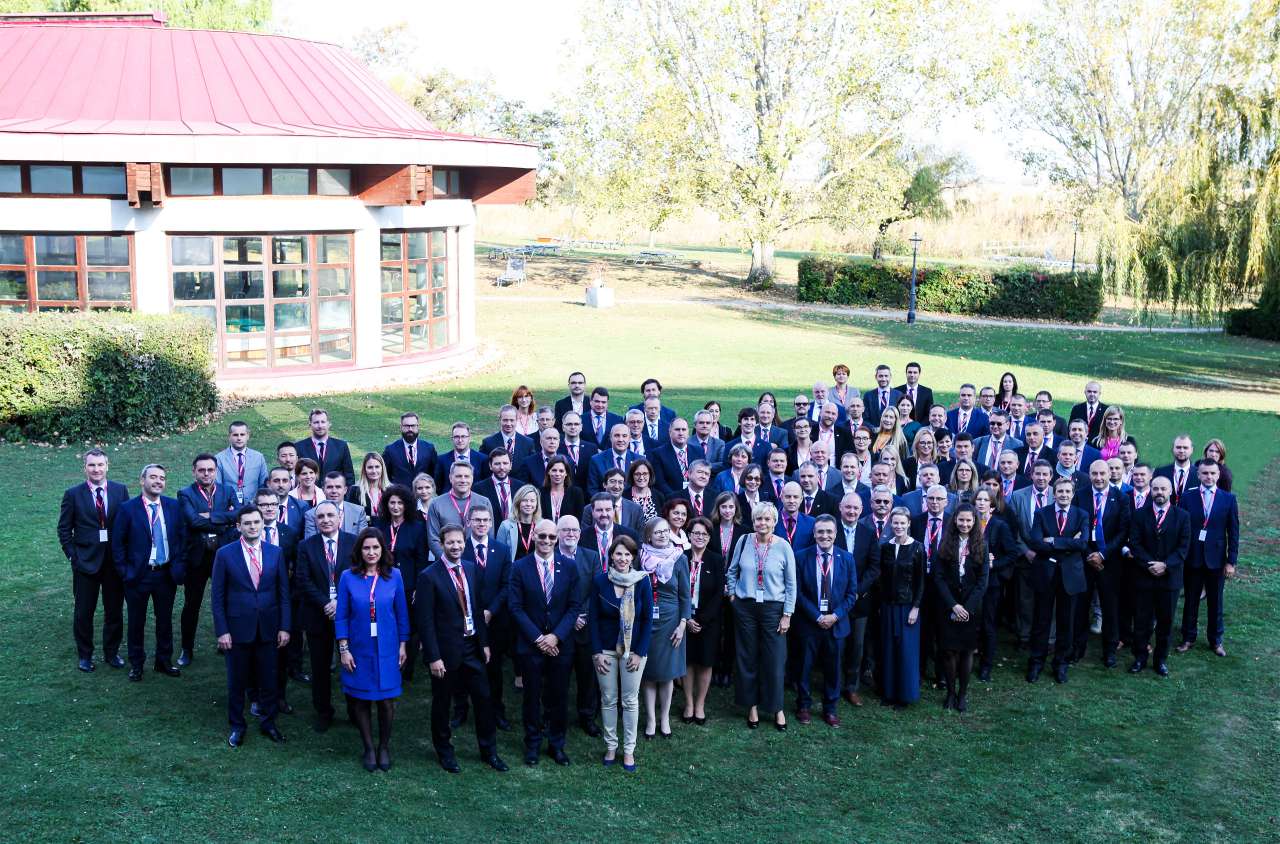 More than 100 delegates representing 30 member countries attended the 18th EPAC/EACN Annual Professional Conference and General Assembly from 22nd to 24th October 2018 in Rust, Austria, which was hosted by the Austrian Federal Bureau of Anti-Corruption (BAK).
Under the theme "Multiple challenges require sustainable and interactive solutions", the conference focused on the identification of innovative solutions contributing to the successful prevention of and fight against corruption.
The conference was opened by Mr. Andreas Wieselthaler, President of EPAC/EACN and Director of BAK, followed by a speech of Ms. Karoline Edtstadler, State Secretary at the Austrian Federal Ministry of the Interior, who underlined the importance of the EPAC/EACN network as a platform for exchange and emphasized that the presence of so many organizations at this year's conference was "…a clear sign of the importance we all attach to enhancing the fight against corruption".
Among the speakers were high-ranking representatives of Europol, Interpol, OLAF (European Anti-Fraud Office), GRECO (Group of States against Corruption of the Council of Europe), Transparency International, OMV, International IDEA, and BAK.
Following presentations of various national and regional standout projects regarding the fight against corruption and police oversight strategies, participants were asked to vote for the most innovative undertaking complying with the network's mission. The 2018 EPAC/EACN award went to the Belgian Standing Police Monitoring Committee for the project "Policing the Police – A European Benchmark. Findings of the Belgian Standing Police Monitoring Committee in Search of Good Practices".
The second day of the conference stood out for the workshop sessions on the subjects "Human rights in the context of anti-corruption investigations", "EU Integrity project", "Corruption in health care systems" and "Complaints systems".
On the last morning of the conference, the General Assembly re-elected, for a second term of 2 years, the President of EPAC/EACN, Mr. Andreas Wieselthaler, as well as the Deputy Vice Presidents, Ms. Monique Stirn, Inspector General of the Police Luxembourg, and Ms. Ruta Kaziliunaite, Deputy Head of the Administration Department of the Lithuanian STT.
The conference concluded with a speech given by Mr. Hermann Feiner, Director General at the Austrian Federal Ministry of the Interior and the adoption of the "Pannonia Declaration" that has once more underlined the common determination of all participants to defend their values and principles.
Once again the event has been an excellent opportunity to foster the cooperative spirit between the EPAC/EACN members.